Fishing on Fehérpart at Szeged
2012.05.05
It was a very enjoyable morning. I was there only some hours but I caught lot of fishes. Mostly I caught small carps so I released them back in water of the dead channel.
Finally I came home with a bigger carp (approximately 2kg).
We made a good "rácoshal" from it. It is a kind of fried fish on a potato, onion, paprika and tomato bed.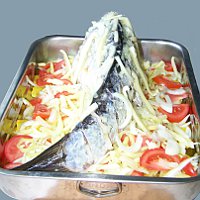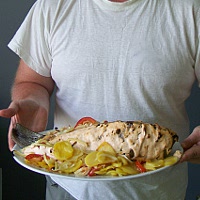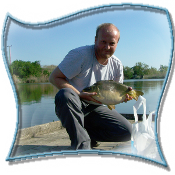 2012.04.30
On the 30th of April I woke up early in the morning and went fishing to Fehérpart.
I had only two hours to catch any fish. After 1 hour I caught a carp (approximately 3kg).
So I made a good "bajai halászlé" from it. It is a kind of fishsoup with pastry how it is made at Baja.
Visitcount (since 2021-05-30): 1978