Linux Games
Most of the Linux Distributions has a several free game in it. Also you can download more.
Usually people think that Linux is a character based system like old DOS, but that is not true. You can chose different graphical interfaces: e.g. Gnome, KDE. I'm using KDE with Plasma desktop which has OpenGL capabilities too, So I can play 3D games through OpenGL.
There are some cross-platform game engines, so the developers can create games for Linuxes too easier with e.g.: Unity or Unreal engine. But not all of the games built with them.
Here some game I've tried: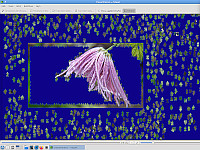 Palapeli is a single-player jigsaw puzzle game.
If you would like, you can download my puzzle created from my photo from chrysanthemum :
Chrysanthemum.tar.gz (220 pieces)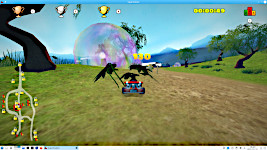 "SuperTuxKart is a 3D open-source kart racing game. It aims towards fun for players of all skill levels, with item boxes giving random items, nitro, drifting and more. Realism is not the focus."
https://supertuxkart.net/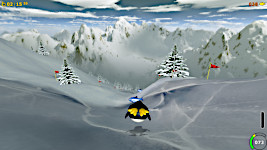 "Extreme TUX Racer is a high speed arctic racing game based on Tux Racer. "
"Tux Racer is a simple OpenGL-based racing game featuring Tux, the Linux Penguin. The object of the game is to slide down a snow- and ice-covered mountain as quickly as possible, avoiding the trees and rocks that will slow you down." https://sourceforge.net/projects/tuxracer/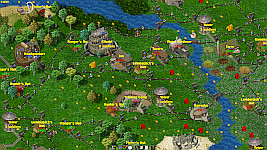 "Widelands is a free, open source real-time strategy game with singleplayer campaigns and a multiplayer mode. The game was inspired by Settlers II™ (© Bluebyte) but has significantly more variety and depth to it. Still, it is easy to get started through playable tutorials."
https://www.widelands.org/
3D War game for Linux
My invitation link: https://albiononline.com/ref/DEARVEYB7L
Several games that can be played through steam.
You can buy games from them, also they have some games for free.
You just have to install steam client to your Linux. Mageia has a compatible package in it. Not all the game compatible with all the Linuxes, you can check if that game is SteamOS+Linux compatible.
It is multi-player action game from Valve and it is free to try/play.
I like this game, happily it works on Linux through Steam client.
I like fishing, if you would like to try, I think it is a good start to learn things about fishing.
A good strategy game.
A good 3D adventure,logic game like Portal with more tests and multiplayer capability.
Several games that can be played on Linux.
A good adventure game. Unfortunately I had to install some old 32bit libraries to run with sound.
A cute adventure game.